Confused about your direction for 2023? This workbook will help you design the future you want for yourself and your business, and put an action plan in place to make this the year you move closer to your dreams.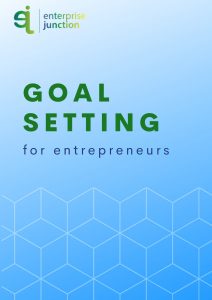 This guide will take you through:
Reflecting on your 2022
Designing the life you want
Planning goals for your business
Creating an action plan to make it happen
Give yourself a fresh start, while giving the gift of a fresh start to people facing additional barriers to starting their own business. All proceeds from this workbook go to Enterprise Junction, a charity empowering lives through enterprise.
Enterprise Junction works with people escaping domestic abuse, single parents, people who made redundant later in life, mothers and single parents, ex-offenders, people with mental health issues, and anyone else who might be excluded from traditional employment and who faces challenges accessing business support. They provide courses, coaching and resources to move foward with a more empowered future.