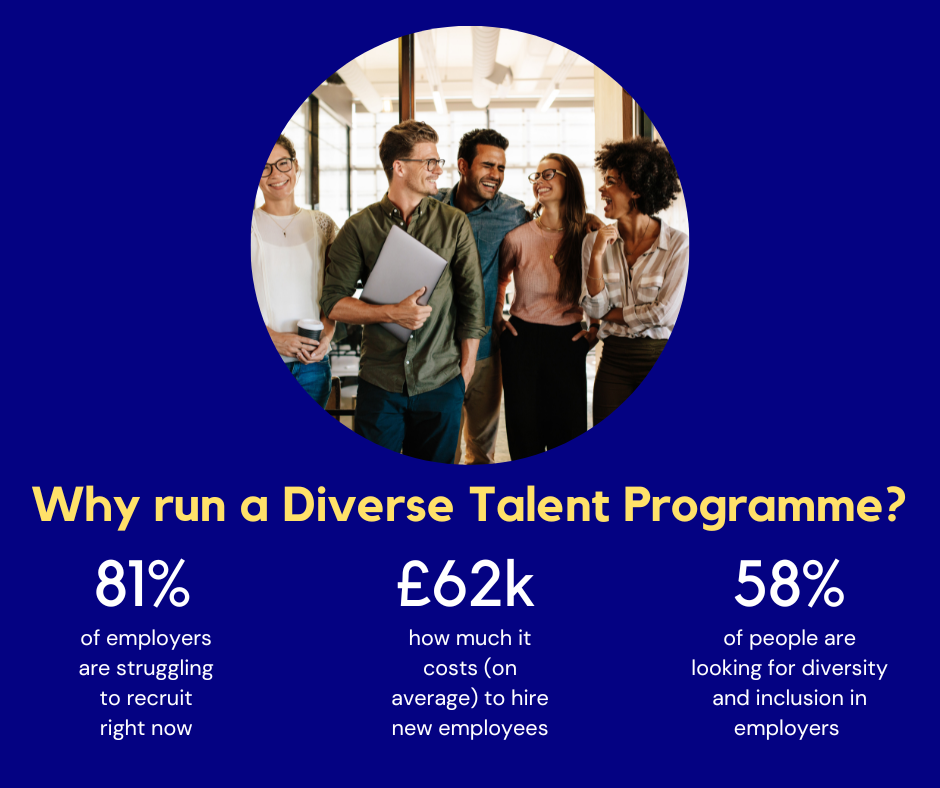 On average, it costs £62,000 to hire new employees.
Employers usually think about recruiting new people to create diverse teams, particularly leadership teams. The reality is that the people who could be in those roles might already be in your company.
Instead of losing ambitious people, a diverse talent programme helps you identify those people, and give them the skills to progress to leadership roles. Develop your in-house leadership pipeline with people already working with you.
81% of employers are struggling to recruit right now
58% of people are looking for diversity and inclusion in employers
Diverse Talent Programmes can create those leaders you are looking for.
Not to mention that more diverse and inclusive teams are more innovative, more productive, more successful and more profitable!
What is a Diverse Talent Programme?
A skills development programme to increase diversity in leadership roles.
There are different ways you can run programmes like this. We will work with you on the programme design.
We include training and coaching for everyone involved and work with people on their career goals.
Training content focuses on skills, strengths, leadership skills and more to develop your leaders of the future.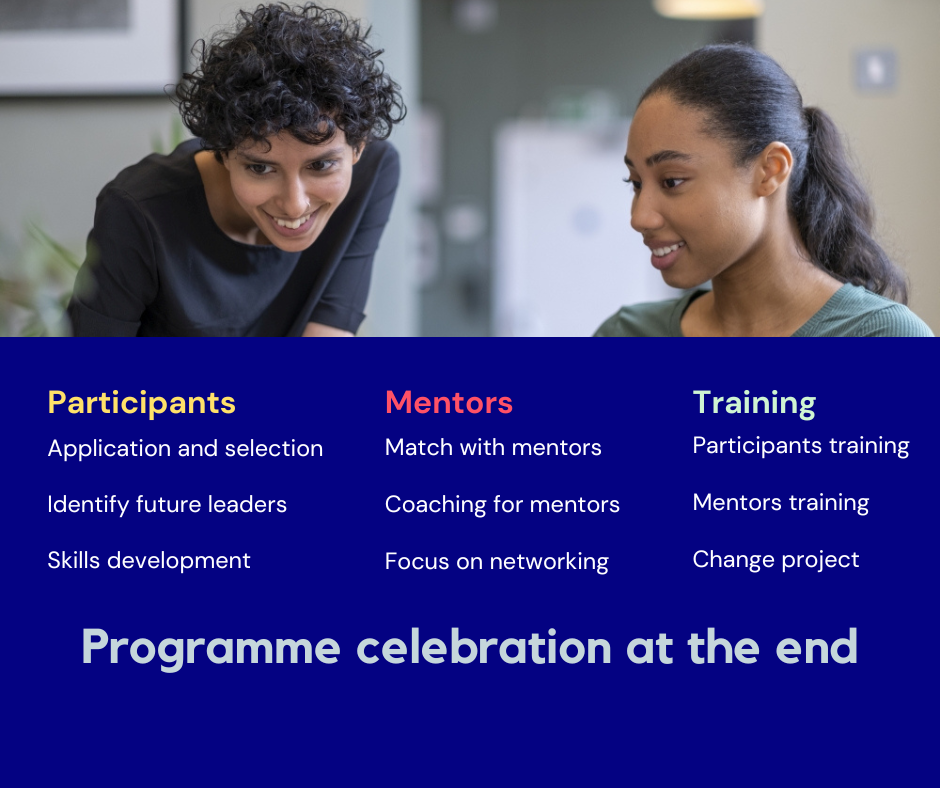 We will work with you on specifics to build the programme content.
We measure success through surveys to track satisfaction with the programme and to measure success of participants. In recent programmes we have worked on, over half of the participants have been promoted during the programme.
Develop your leaders of the future from the talent you already have in your company. Ready to get started? Work with us to create your leaders of the future.