If you read our last post about why white men shouldn't be leading the conversation about diversity, you'll know that the Black Lives Matter movement is not for you to use as a marketing tool, nor is at opportunity to try to paper over the cracks in your organisation's approach to inclusion.
This is an opportunity for learning, growth and meaningful change. So what can you do to authentically respond to the Black Lives Matter movement?
Below are some suggestions. We would love to see you pledging real changes using #Pledge5Changes on social media. Be loud and proud – own your failings with authenticity and humility, and commit to doing better.
You'll get a lot more positive publicity and respect for that than for posting a black square on Instagram.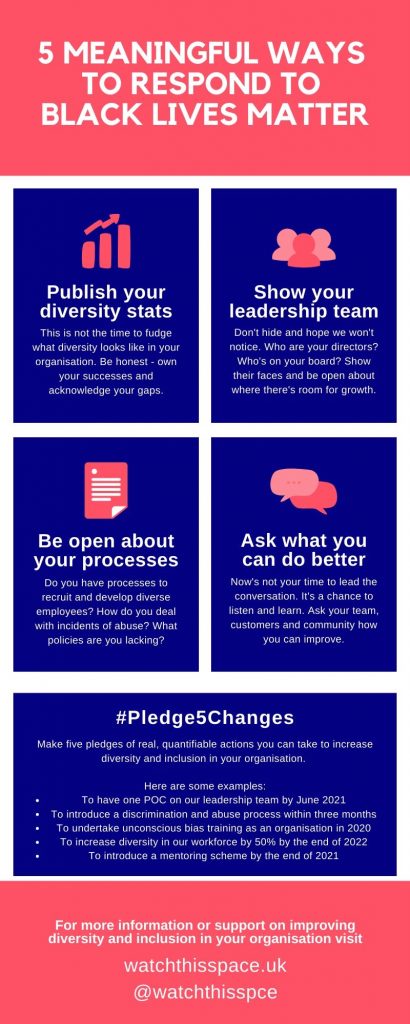 Stuck for ideas on what changes you can make? Not sure how to go about implementing them? Join our free webinar to build your action plan.