We are passionate about building a more equal society. One that benefits from the individual voices and unique perspectives that make humanity so richly diverse.
We came together through volunteer projects, all looking to help amplify marginalised voices and support underrepresented groups to follow their ambitions. We started to talk about all the ways we knew the world needed to change. How businesses could be better. Where the gaps were in our society.
Then came lockdown. We found ourselves trapped in our homes with more time on our hands, watching the world having to rethink absolutely everything. And we knew we had to do something.
So we set out on our mission to help organisations reimagine the way they do things – from their structures to their processes to their culture. We want to make sure they are equipped with everything they need to create a tangibly, measurably fairer world where everyone feels included. We want to empower people who have previously felt silenced or excluded to take on leadership roles and take their seat at the table. We have all experienced discrimination at work and in life, and we want to help build a world where no one has to experience that ever again.
---
Allegra Chapman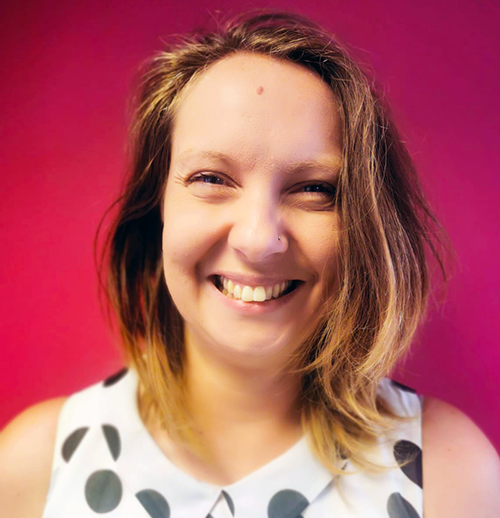 Allegra is a communications specialist and expert in behaviour change. Allegra has worked primarily in the charity, healthcare and education sectors, using her skills at understanding audience needs and concerns to create content that inspires, challenges, motivates.
Everything changed, however, when Allegra became a mother. Discovering, both first-hand and through the stories of other mums that she met, just how the business world treats women when they have children, and how traditional work structures exclude mothers, was an eye-opening experience. Allegra left her senior management role at a digital agency, which was no longer compatible with her new life, and became a business coach supporting other mothers to start or grow their own business.
Allegra co-founded Brighton Digital Women in 2015, a community dedicated to helping women enter and develop within the digital sector, to amplifying female voices within the industry and to making digital spaces safer for those who identify as female.
Allegra is a regular speaker at conferences and events like BrightonSEO and Talent Fest, primarily championing the importance of inclusion and happiness in the workplace. She is also a freelance writer and journalist, and will one day finish that novel she's been working on.
Follow Allegra on Twitter, Instagram, and LinkedIn
---
Mo Kanjilal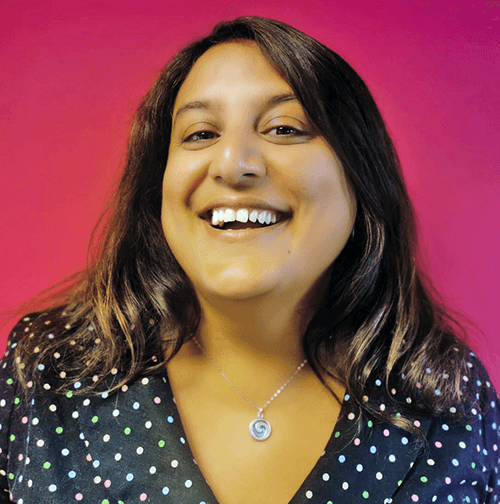 Mo's experience as an award-winning Sales Director has seen her lead global, diverse teams and become experienced in senior management up to PLC level. Mo was selected as one of 12 candidates for a Fast Track leadership scheme linked to Nottingham University business school, which developed her leadership skills and helped increase her knowledge in the diversity and inclusion space. She has a strong understanding of business functions, profit and loss, change management, and diversity and inclusion, with examples of many different employee engagement programs. She focuses on ensuring teams are inclusive environments where everyone can thrive.
Mo is a mentor for a charity that aims to encourage young people from underprivileged backgrounds to see the range of careers they can pursue. And she is a Trustee for a charity that helps young people who are homeless. As a coach, Mo helps people develop their business skills and experience in order to pursue the careers they desire. She is a certified NLP Master Practitioner and coaches people to use their communications effectively. She is also a Non-Exec Director for a healthcare social enterprise, leading on communication, diversity and inclusion.
Mo is also a writer – she writes business blogs and news features, and she is writing a business book and a fiction book. Mo is a regular speaker at conferences and events on a range of business subjects, specialising in diversity, inclusion, collaboration, and transformation topics to encourage organisations to reimagine how they work, lead teams, operate and communicate.
Follow Mo on Twitter, Instagram, and LinkedIn
---
Rachel Pearson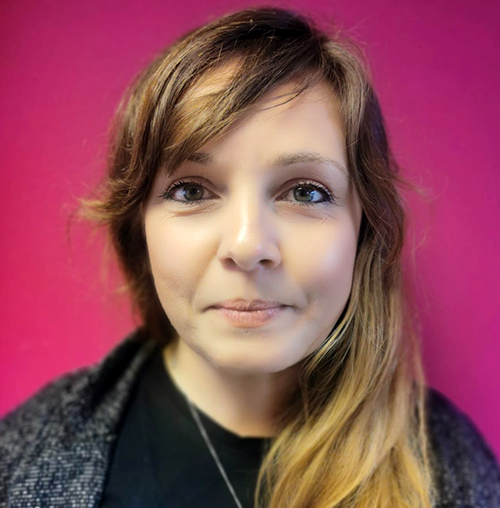 Rachel is a digital marketing expert, Head of Creative at SiteVisibility and filmmaker who is passionate about diversity representation in audio and visual creative media. At Watch This Sp_ce, Rachel's focus is on creating and promoting video and podcast content to tell the compelling story of the value of diversity and compassion at work. Rachel is a gifted and inventive filmmaker who also creates narrative shorts, actor showreels, and promotional videos for brands. She writes, preps, shoots, directs, and edits all her own work as a one woman film production band! She is currently in pre-production on her first feature film and is a passionate podcaster, hosting and producing The FANMADE Film podcast, Reimagination at Work, and appearing on The Internet Marketing podcast.
As an experienced leader and manager of teams, Rachel is dedicated to building inclusive environments where everyone feels safe to be honest, share their ideas, and be their full selves. She's the biggest advocate for kindness and believes it is a superpower!
Having worked primarily in male-dominated environments for much of her career, Rachel founded Brighton Digital Women in 2015 to create a space for women to support one another, strengthen their knowledge, develop their confidence and lift each other up.
Rachel has regularly spoken at conferences and events about topics such as imposter syndrome, self-care, choosing career paths, and how to build community. Mostly, she just loves Star Wars.
Follow Rachel on Twitter, Instagram, and LinkedIn
---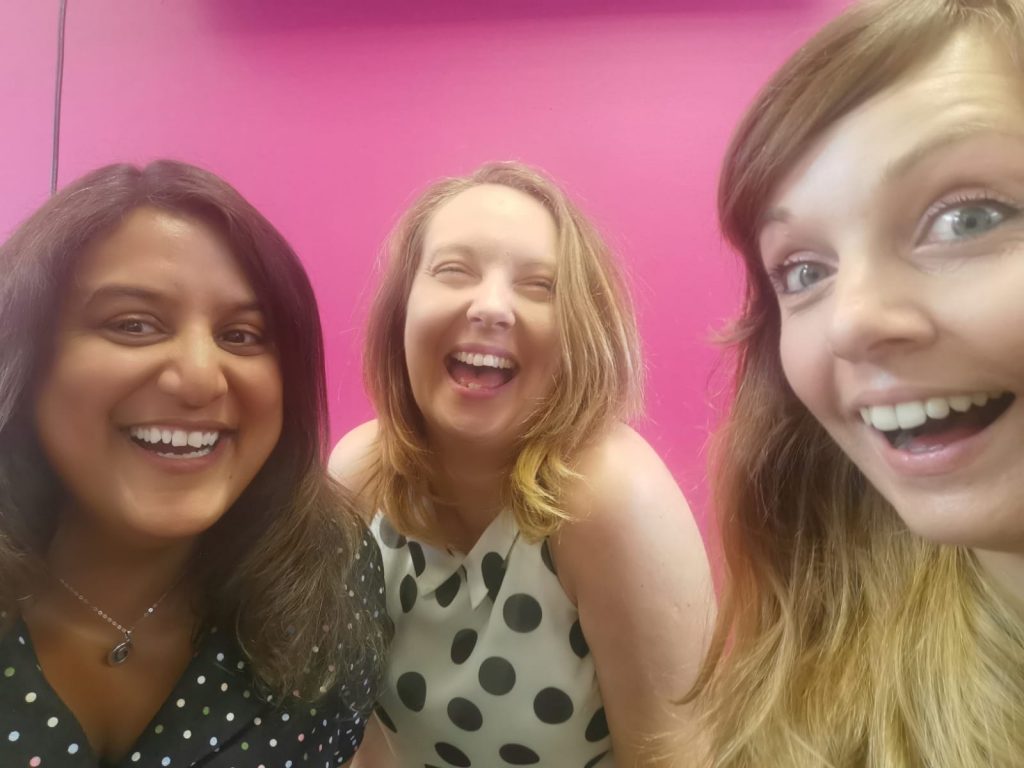 ---