When we were on those zoom calls in April 2020 talking about a business idea we had no idea where it would take us. Those early days were about us thinking that if ever there's a time to try something out it was during lockdown as we had to stay at home. From there to being multi-award-winners in just two years is beyond anything we could have imagined.
What we set out to do is to help everyone to reimagine the world of work so everyone feels included. We have all had experiences, heard stories, and researched how many people feel excluded from opportunities. And we want to address that, and yes, we want to change the world. There's another side to this too though. We know that there are such huge benefits in creating diverse inclusive teams. Diverse teams are more innovative, more productive,make quicker decisions, generate more profit and people are happier. Why wouldn't the world want to reimagine how things could be? We dared to dream back in 2020, and here we are now, as Company Directors of a Multi-Award-Winning company.
Our journey
We started out by engaging people we know, and reaching out to our networks. We read a lot, researched a lot and learnt a lot along the way. We found that people were so incredibly supportive of what we want to do. And we realised our message resonated with people.
Most organisations and people want to do something about making their teams more inclusive. They just don't know where to start and what to do; that's where we help. We help people to get started, to understand what they can do, and we break this down into easy steps and support people with the changes. 
In 2021 we entered a national competition with Simply Business. In fact we entered the night before the deadline, and didn't think much more about it. We were shocked, stunned and so excited to beat over 25,000 businesses to win £25,000 in the competition. That was a turning point for us. We believed we could make even more of a success of the business, so we gave up on other work we were doing and went 'all in' with Watch This Sp_ce.
Then earlier this year, we saw there were some local business awards, the Dynamic Awards. So we decided to enter, not really thinking we would get to the final.
And on the night, at The Grand Hotel, our table was near the back of the room, so we thought we hadn't won. As the winner was read out, we realised Joanne Simmons from BIPC Sussex, the award sponsor, was reading out our brand story. It was us! And then we had to make our way across the room to accept the award.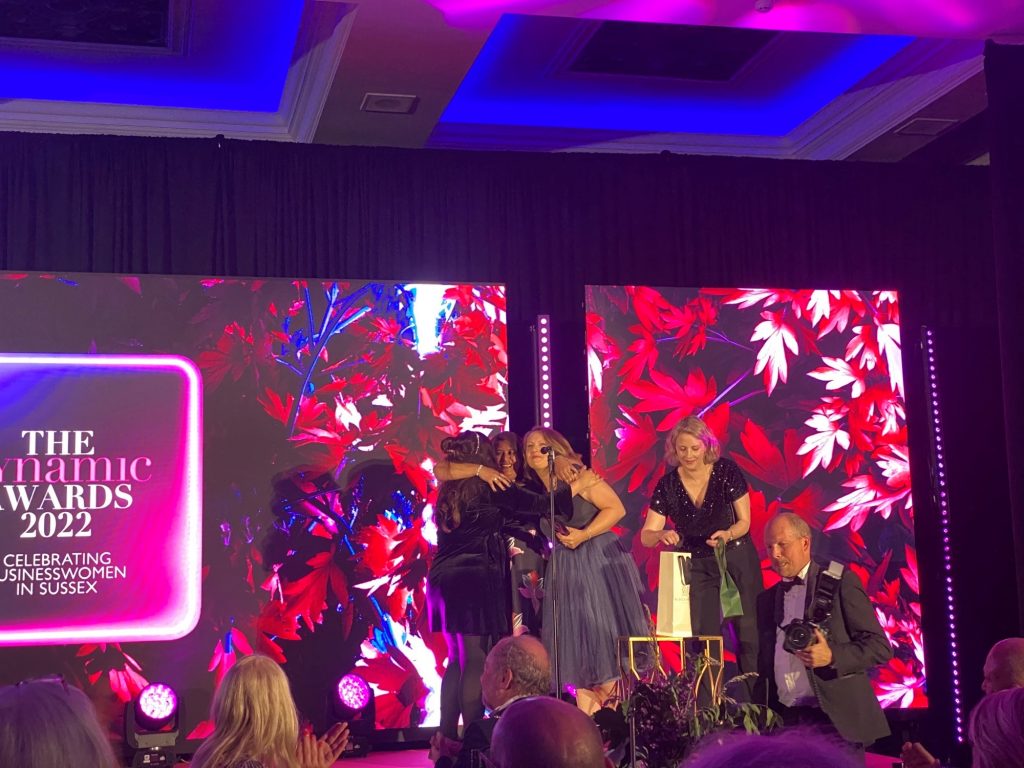 What Winning The Start-Up Award at The Dynamic Awards Means To Us
Winning the award is just starting to sink in. And we have been thinking about the awards, and what winning an award is about, and what it means to us. We are so grateful to the judges, to BIPC Sussex and to everyone who has given us so much support along the way. We wouldn't be celebrating this award without all that support.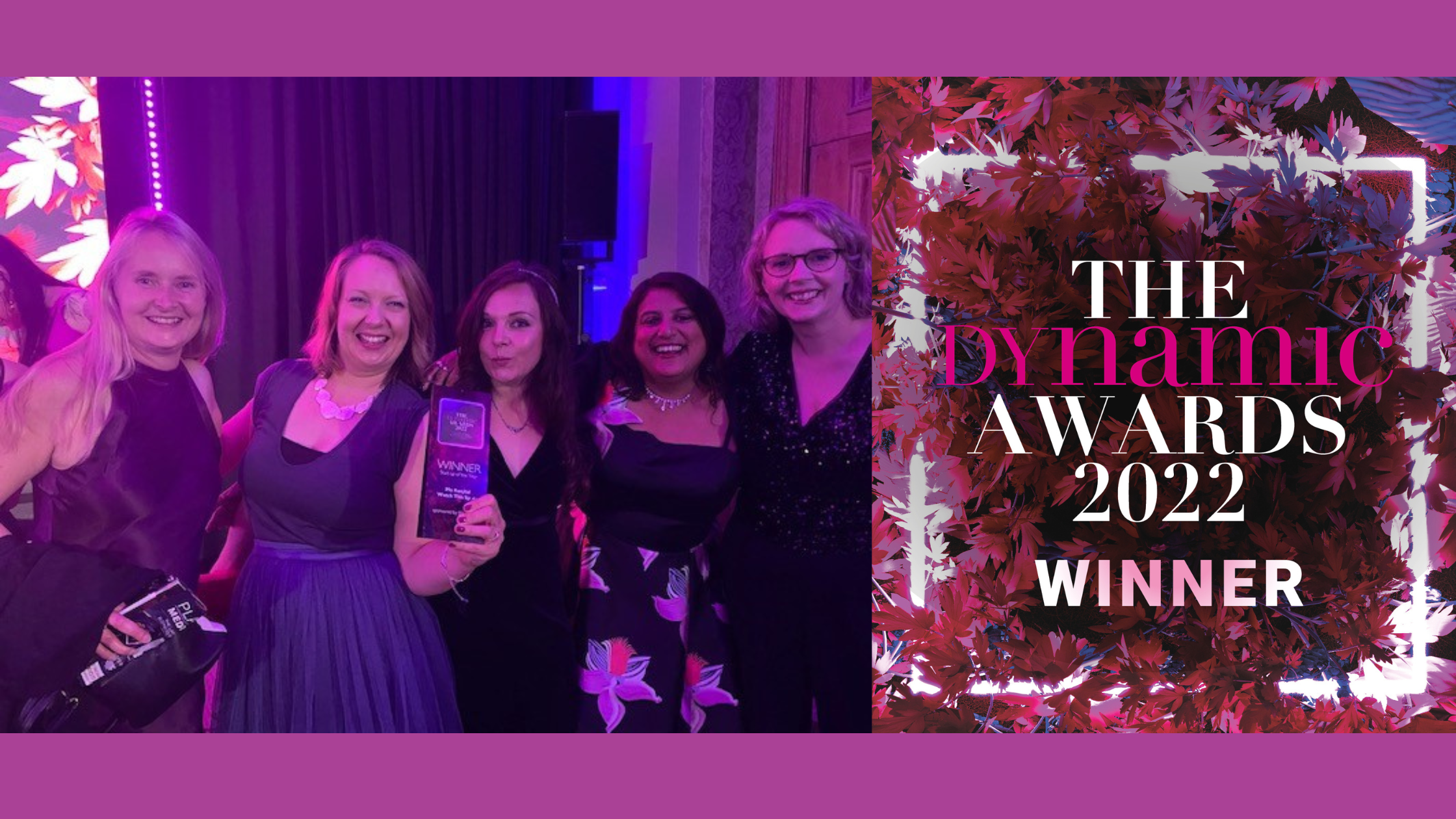 So here's a few words from us: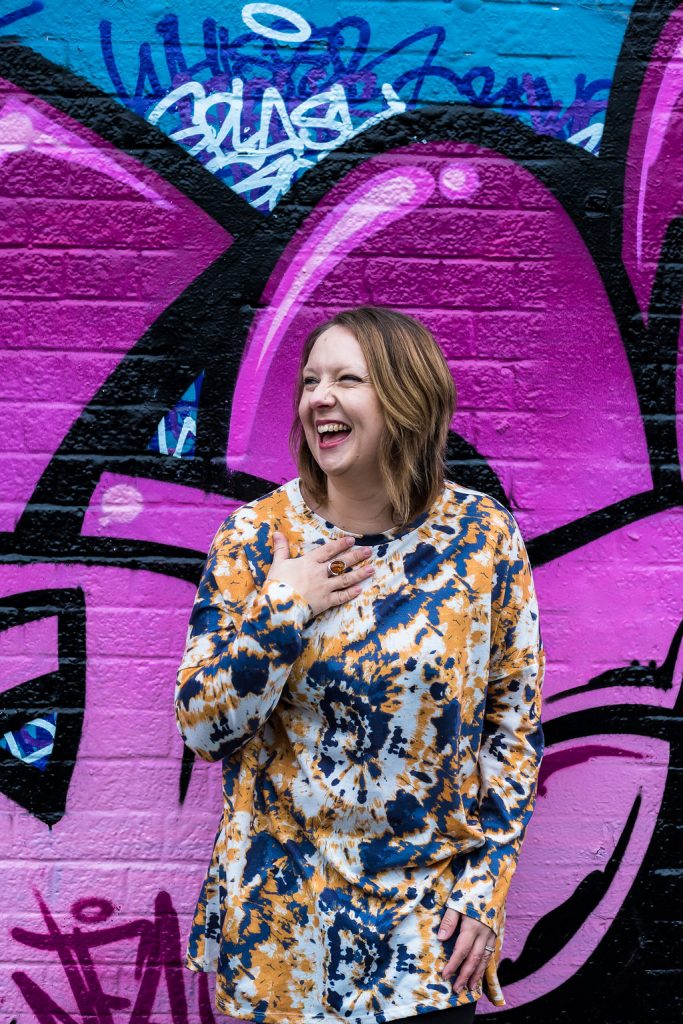 It was such a powerful experience being in a room of incredible women running successful businesses that are making a real impact on the world. Given that female-led businesses receive just a fraction of the support and funding of their male-led counterparts, and so many people still see leadership as a man's game, it's wonderful to be part of such a clear demonstration that those attitudes are plain wrong. We're thrilled to have had this recognition. Running a start-up is hard work, but our mission means a lot to all of us. Having that work and dedication rewarded in this way is quite emotional and empowering
Allegra Chapman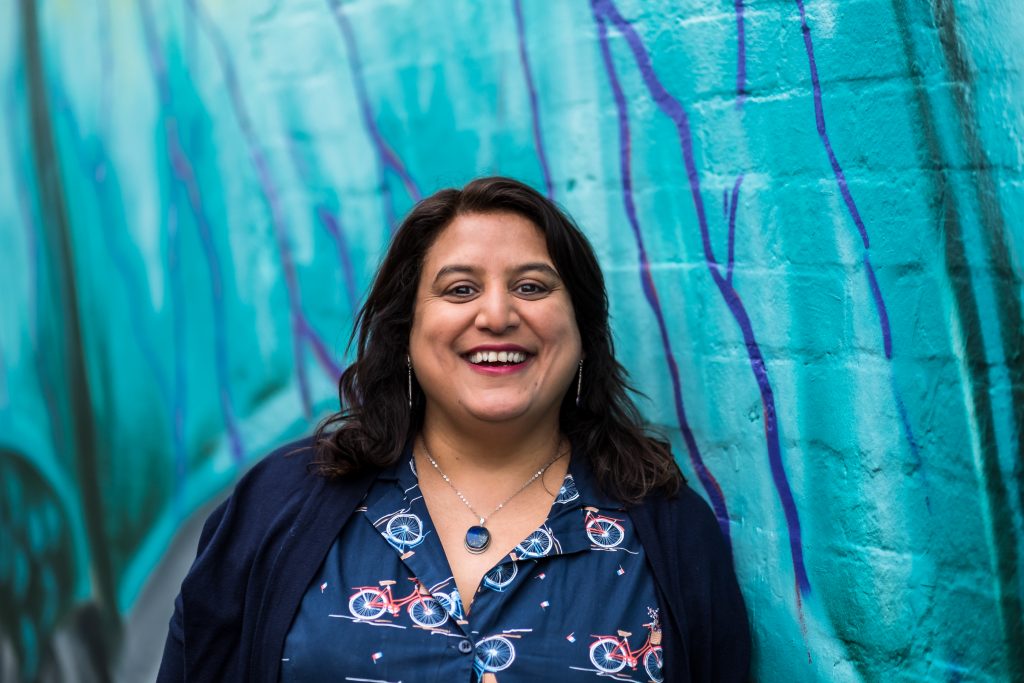 Winning this award validates our belief in what we can achieve. We are already seeing people who work with us benefit from the work we do with them. After my many years in business working for other people, this is the most rewarding role ever. And I get to do this with two amazing people who are collaborative, inspirational, and we have a lot of fun along the way. We are only just getting started, and we are full of ideas for the future.
Mo Kanjilal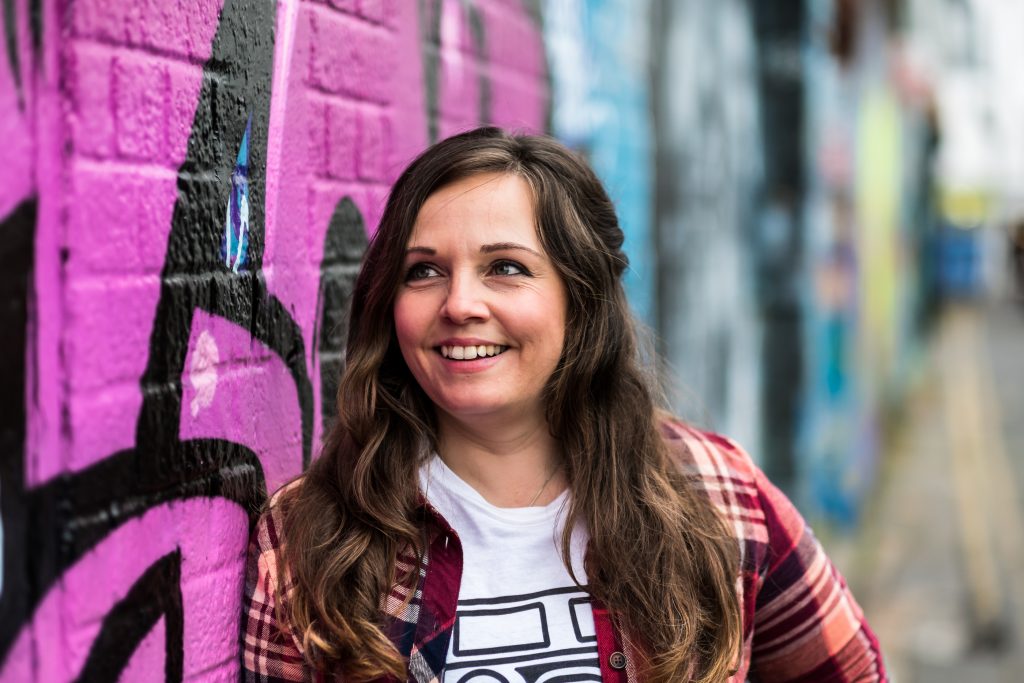 Winning awards is really wonderful as it's a public recognition of all the hard work you've put into something, but what makes it that much more special is when you win them with your incredible friends doing something you all wholeheartedly believe in. The Force is clearly with us and we don't plan on slowing down any time soon! I want to thank the judges of the Start Up of the Year award for seeing the heart of what we're doing, recognising how far we've come in a short time and for giving us a boost to achieve even more this year!
Rachel Pearson
Photos of Watch This Sp_ce team taken by Lauren Pysk
More awards?
And if you're reading this and wondering whether you should enter more awards, then we have an opportunity for you! Enter the Reimagination At Work Awards. It's free to enter, and entries close on July 31st, with winners announced during National Inclusion Week in September.
We're celebrating people and organisations that are rethinking the way we work in order to include everyone.
If you have a great story of ways that you have made work more inclusive, please nominate yourself (or someone else)
And we have a brilliant conference lined up too with inspiring speakers. Tickets are on sale now: